PD Dr. Anna Wiehl
University of Bayreuth
Anna Wiehl has been a lecturer and research assistant at Bayreuth University, Germany, and has been a research fellow with i-docs at the Digital Cultures Research Centre, UWE, Bristol. Her transdisciplinary research focuses on documentary theory, digital media cultures and epistemic media.
In 2010, she finished her PhD in the international program Cultural Encounters, from 2017 to 2019, she directed a research project with the title New Documentary Networks and Worknets, and in 2019, she finished her habilitation on The 'New' Documentary Nexus. Networked|Networking in interactive assemblages. Currently, she is leading a research network on The Documentary and the Digital.
Click here for the publications and lectures.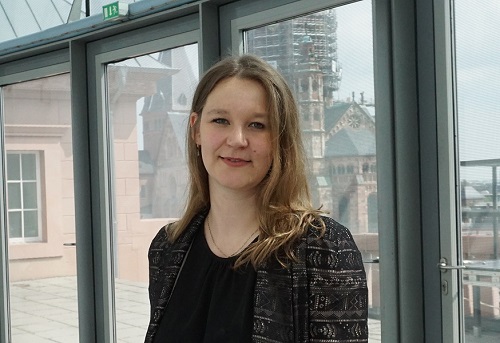 Linda Weißenrieder
University of Bayreuth
While completing her bachelor's degree in theatre studies and economics at the Johannes-Gutenberg University in Mainz, she worked at the Philharmonisches Staatsorchester Mainz and the Staatstheater Mainz. In addition to various productions of the Staatstheater Mainz in which she participated as a second assistant to the director, she completed a FSJ Culture (a volunteer social year) in the department of communication.
Starting in 2019 she is now studying Media Culture and Media Economy at the University of Bayreuth.
Since september 2021, she is an academic assistant for the research project 'The Documentary in the Digital'.